Original canvas art hand paited by me! Canvases are the best way to express feelings and emotions. Custom orders can sometimes be done so don't be afraid to ask. Happy Shopping! All prices are in CAD. Free Shipping on paintings greater than $75.
To Purchase, Send a DM on Instagram →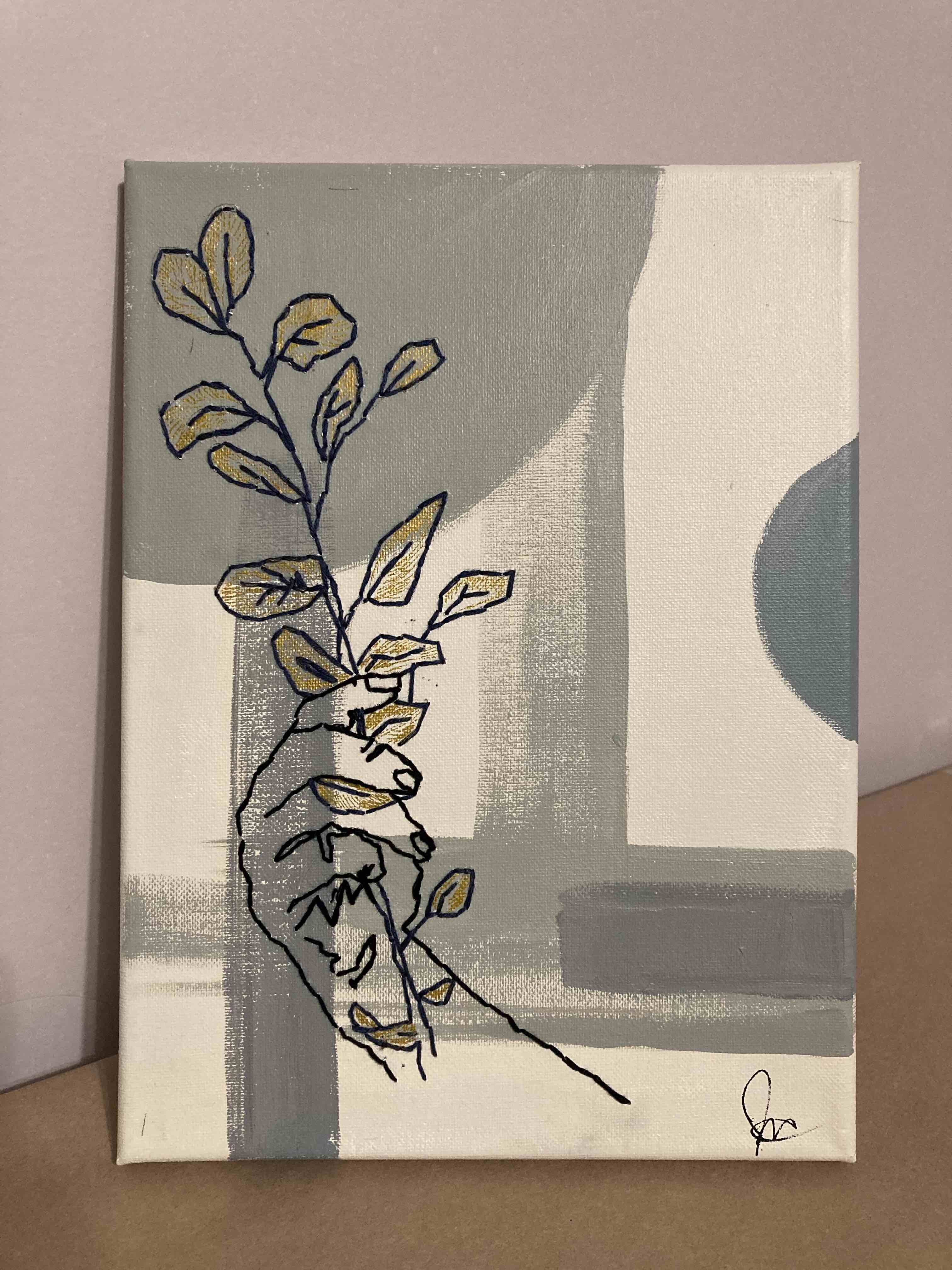 Embroidery on acrylic canvas background (11" X 14"). So by now you all likely know that I LOVE plants and leaves. This painting (embroidery?) is inspired by my plants. This work embodies the feeling of running your hands through your plants to find the most supple looking branch and appreciating the hard work that went into keeping it alive. The feeling of the soft leaves folding under your touch as the branch stands tall is also one I tried to convey through this art.
($80)